cottage grove Together
Support your Cottage Grove businesses. Mainstreet Cottage Grove is helping fellow businesses challenged by the COVID-19 shutdown.
The goal is to sell 20,000 shirts and divide the profit among all participating Cottage Grove merchants.
Get Yours
Are you a CG business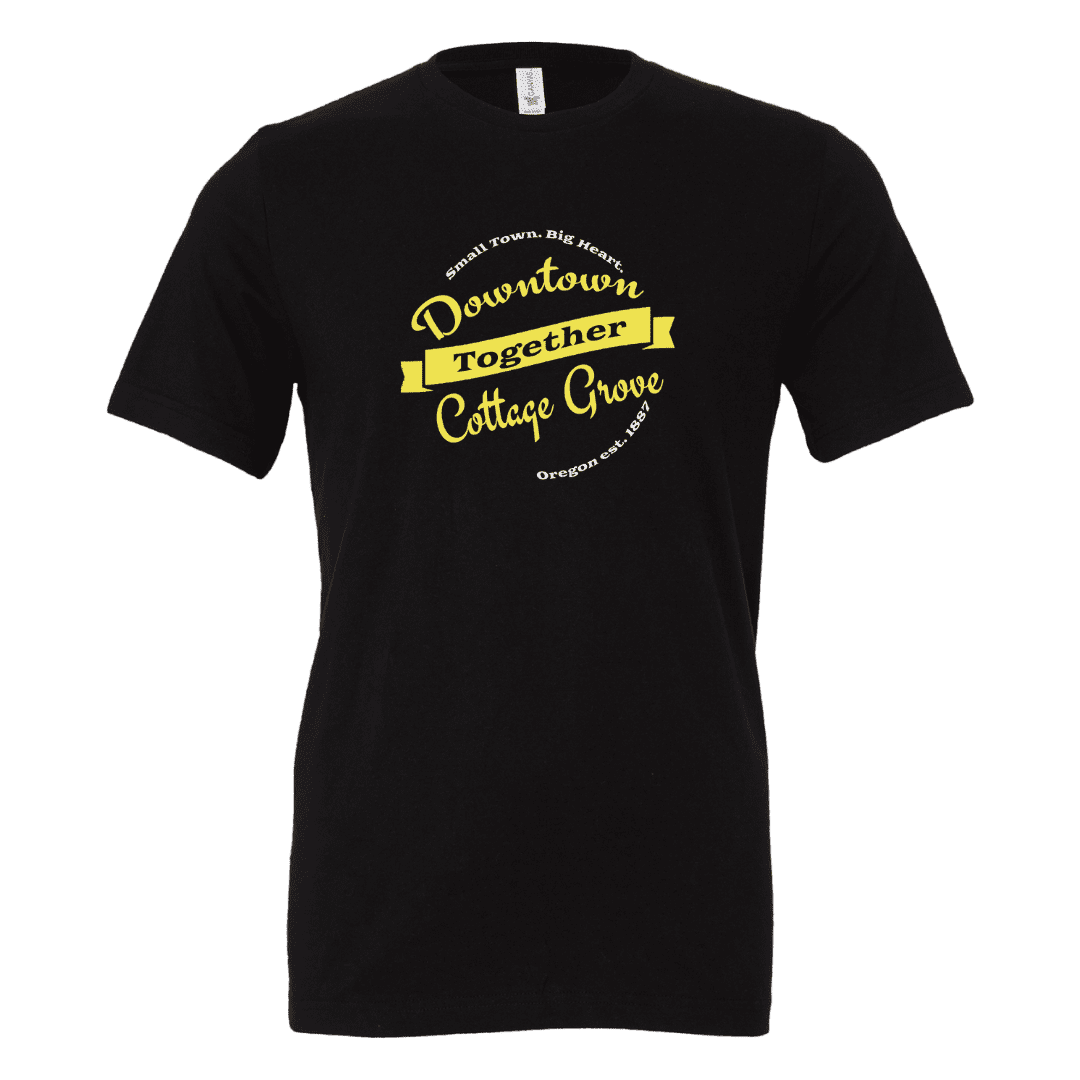 [et_pb_wc_images product="1574″ _builder_version="4.4.6″][/et_pb_wc_images]
[et_pb_wc_price product="985″ _builder_version="4.4.3″ body_text_color="#0a0a0a"][/et_pb_wc_price][et_pb_wc_add_to_cart product="1574″ show_quantity="off" show_stock="off" _builder_version="4.5.4″ custom_button="on" button_text_color="#ffffff" button_bg_color="#000000″ button_border_color="#000000″ button_icon="%%277%%"][/et_pb_wc_add_to_cart][et_pb_wc_rating product="192″ show_reviews_link="off" _builder_version="4.4.3″][/et_pb_wc_rating]
The HYVÄ Shirts For Good program is designed to bring communities together around the humble shirt. A simple sign of solidarity that can be used to benefit businesses, organizations, and other causes in need across your city.
Proceeds are shared with businesses local to your city.
[dica_divi_carousel show_items_desktop="5″ loop="on" item_spacing="30px" advanced_effect="1″ title_background="rgba(0,0,0,0)" arrow_position="middle-outside" module_id="business_slider" _builder_version="4.6.6″ _module_preset="default" title_font="Montserrat|800||on|||||" title_text_align="center" title_text_color="#002664″ title_font_size="22px" hover_enabled="0″ centermode="on" autoplay="on" scroller_effect="on" arrow_nav="on" equal_height="on" lazy_loading="on" sticky_enabled="0″][dica_divi_carouselitem title="Main Street Cottage Grove" button_url_new_window="1″ _builder_version="4.5.4″ _module_preset="default"][/dica_divi_carouselitem][dica_divi_carouselitem title="Books on Main" button_url_new_window="1″ _builder_version="4.5.4″ _module_preset="default"][/dica_divi_carouselitem][dica_divi_carouselitem title="5 Flying Monkeys" button_url_new_window="1″ _builder_version="4.5.4″ _module_preset="default"][/dica_divi_carouselitem][dica_divi_carouselitem title="KNND 1400AM" button_url_new_window="1″ _builder_version="4.5.4″ _module_preset="default"][/dica_divi_carouselitem][dica_divi_carouselitem title="The Flower Basket and Gift Boutique" button_url_new_window="1″ _builder_version="4.5.4″ _module_preset="default"][/dica_divi_carouselitem][dica_divi_carouselitem title="Abraxas Video Rental" button_url_new_window="1″ _builder_version="4.5.4″ _module_preset="default"][/dica_divi_carouselitem][dica_divi_carouselitem title="Buster's Main Street Cafe/Bottle Shoppe" button_url_new_window="1″ _builder_version="4.5.4″ _module_preset="default"][/dica_divi_carouselitem][dica_divi_carouselitem title="Shampoo Dolls" button_url_new_window="1″ _builder_version="4.5.4″ _module_preset="default"][/dica_divi_carouselitem][dica_divi_carouselitem title="Covered Bridge Brewing Group" button_url_new_window="1″ _builder_version="4.5.4″ _module_preset="default"][/dica_divi_carouselitem][dica_divi_carouselitem title="The Crafty Mercantile" button_url_new_window="1″ _builder_version="4.5.4″ _module_preset="default"][/dica_divi_carouselitem][dica_divi_carouselitem title="Seeds and Flint" button_url_new_window="1″ _builder_version="4.5.4″ _module_preset="default"][/dica_divi_carouselitem][dica_divi_carouselitem title="Tattoo Nouvelle" button_url_new_window="1″ _builder_version="4.5.4″ _module_preset="default"][/dica_divi_carouselitem][dica_divi_carouselitem title="Economic Business and Improvement District" button_url_new_window="1″ _builder_version="4.5.4″ _module_preset="default"][/dica_divi_carouselitem][dica_divi_carouselitem title="Salon Fuss" button_url_new_window="1″ _builder_version="4.5.4″ _module_preset="default"][/dica_divi_carouselitem][dica_divi_carouselitem title="Cottage Moon Craft and New Age" button_url_new_window="1″ _builder_version="4.5.4″ _module_preset="default"][/dica_divi_carouselitem][dica_divi_carouselitem title="The Cottage Bowl" button_url_new_window="1″ _builder_version="4.5.4″ _module_preset="default"][/dica_divi_carouselitem][/dica_divi_carousel]