cottage grove Together
Support your Cottage Grove businesses. Mainstreet Cottage Grove is helping fellow businesses challenged by the COVID-19 shutdown.
The goal is to sell 20,000 shirts and divide the profit among all participating Cottage Grove merchants.
Get Yours
Are you a CG business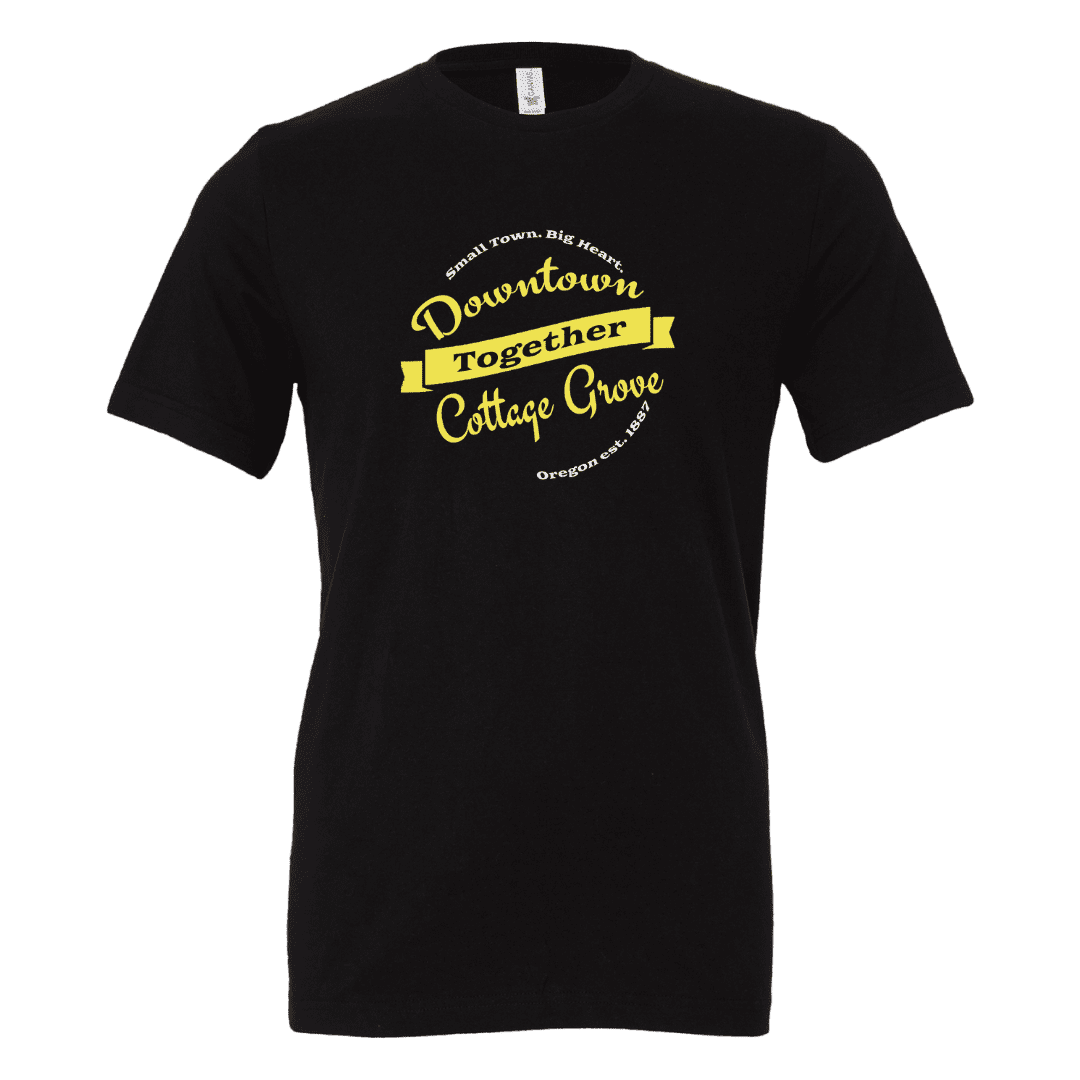 The HYVÄ Shirts For Good program is designed to bring communities together around the humble shirt. A simple sign of solidarity that can be used to benefit businesses, organizations, and other causes in need across your city.
Proceeds are shared with businesses local to your city.
Main Street Cottage Grove
The Flower Basket and Gift Boutique
Buster's Main Street Cafe/Bottle Shoppe
Covered Bridge Brewing Group
Economic Business and Improvement District
Cottage Moon Craft and New Age